ALERT: FRAUDULENT WEBSITE
Hong Kong, 8 June 2018 – DBS Bank (Hong Kong) Limited would like to alert our customers and the public of a fraudulent website purported to belong to DBS.
Description: We have detected a fake banking website targeting DBS Hong Kong customers. The fraudsters behind this website utilize email and/or voice messages in order to trick users into believing this is a legitimate DBS page. Once a user has landed on the page, they are prompted to provide their login PINs before being requested to perform a wire transfer.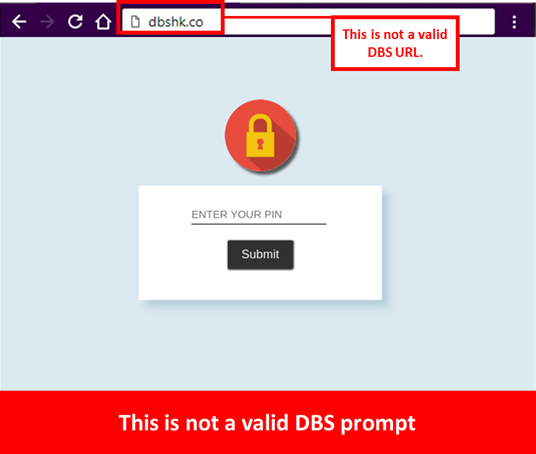 Please note that the official website of DBS in Hong Kong is www.dbs.com.hk, and the bank has no connection to fraudulent website involved. We have reported the matter to the Hong Kong Monetary Authority.
If customers are concerned that they may have disclosed their personal information or have conducted any transactions through such websites, they should immediately contact the Police and DBS Bank (Hong Kong) Limited's customer hotline at 2290 8888.
DBS Bank (Hong Kong) Limited
星展銀行(香港)有限公司
8 June 2018